Ski Service - Ski Rent Cares For Your Skis
You've got your own skis - but for some reason they don't seem to be working like they did last year. They seem to slip on steeper slopes, and they're sluggish in deeper fresh snow.
It's more than likely that your skis need a service.
We've invested a lot of money in the past few years in state-of-the-art machinery - and our customers get the benefit.
Not only is our own hire gear always in tip-top shape, but you can also bring your own skis in for a quick service or a more in-depth preparation.
Edges that cut in where you want them to, bases that glide over the snow...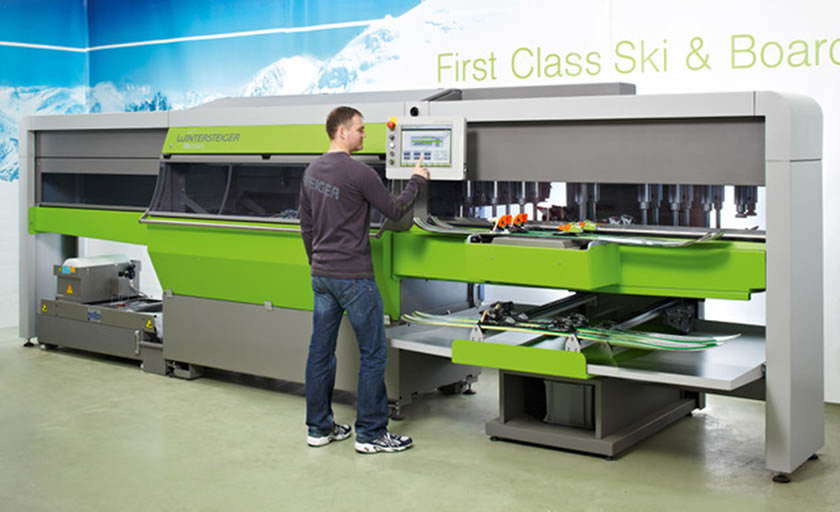 Choose from our different services
Olympic Service
Repair, stonegrinding, edgetuning, hotwax
€39
Top Service
Stonegrinding, edgetuning, hotwax
€29
Express Service
Edgetuning, hot waxing and polishing
(no base preparation)
€19
Waxing
Hotwaxing and polishing
€5
Binding Service
Computer check and adjustment of ski binding
€10
Mounting Bindings
Reset of ski binding, with computer check and adjustment of ski binding
€19,50
Boot Repair
Replacement of boot clips
€15
Boot Repair
Replacement of heel or toe part on ski boots, per pair
€15
Snowboard Service
Stonegrinding, edgetuning, hotwax
€39
And don't forget - one of the most important times for a service is before you are going to put your skis away for the rest of the year. So treat your skis right before you go home and get them waxed and edged ready for the next season!
And remember, if you've got an online discount by hiring equipment from us, you'll also get a 10% discount on your ski service through us.